The abundant virtues of canine companionship are celebrated on full display in an annual global dog photography contest, showcasing some of the best dog photography from the past year!
The 2022 Dog Photography Awards display canine virtues such as: the confidence exhibited by dogs navigating obstacle courses at the commands of their handlers; life, as evidenced by their rescue skills in rescuing humans buried in an avalanche; and who can forget the humor seen in dogs doing things "a little differently", making us laugh, especially on camera in a canine photographer's studio.
Now the winners of the 2022 Dog Photography Awards have been revealed after being chosen from some 1,400 entries, professional and amateur, from 50 countries around the world, from Canada to Slovenia, Germany to Greenland. A cash prize of €2,000 was awarded and distributed, with €500 going to each of the overall winners in the competition's four categories, namely: Portrait and Landscape, Studio, Action and Dogs and People.
"This year's winners are some of the most beautiful images of dogs you will ever see," the competition said in a press release.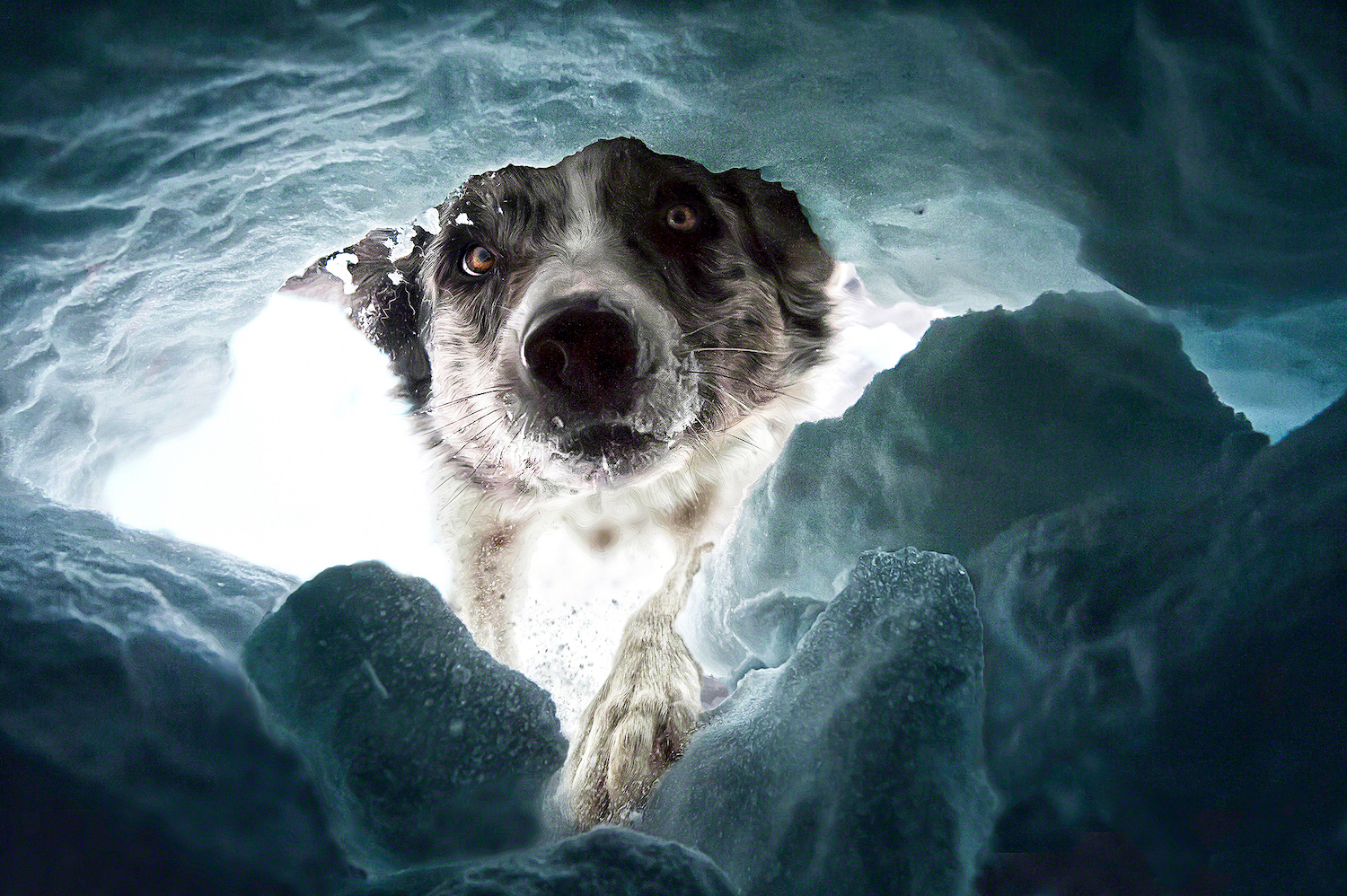 The first prize in the Portrait and Landscape category was awarded to Dalia Fichmann from Switzerland. His submission, "The Avalanche Rescuedog", depicts the fortunate frontal view of a search dog's muzzle entering an icy chasm as Fichmann lies buried under snow, seeing dogs training to retrieve humans hopelessly trapped in a emergency situation.
"I lay down with the camera in a small, dark ice cave and let the dogs search for me," Fichmann said. "The moment the snow cover opens, [when] the first ray of light enters the cave, the paws dig the snow, and the dog's nose sniffs at you, it's wonderful. A big compliment to all dog handlers with their four-legged friends who invest a lot of time and patience. In an emergency, they risk their own lives. The photo shows border collie Kyron, who was looking for me and luckily found me.
Seizing first place in the Action category, Francesco Junior Mura from Italy photographed an agile show dog named Bagheera deftly traversing an obstacle in an obstacle course, faithfully and obediently obeying his handler's cues.
"The first hurdle of the course is my favorite moment more than anything," Mura said of his "She Is Bagheera" snapshot. "Where it all begins, [is] where the bond between man and dog is expressed so clearly through such a magnetic gaze, where one can see the power of [a] the dog's muscles contract and release energy at the slightest nod.
A clever canine vignette won first prize in the Studio category with British photographer Su Kaye's black-and-white portrait, 'Things Are Looking Up', abstractly depicting the odd wrinkled nape of a pup gazing skyward .
"I'm just trying to do something different from the norm and create something unique in my studio and a new style," Kaye said. "It's not something I've seen other people do that created a great response and great reactions."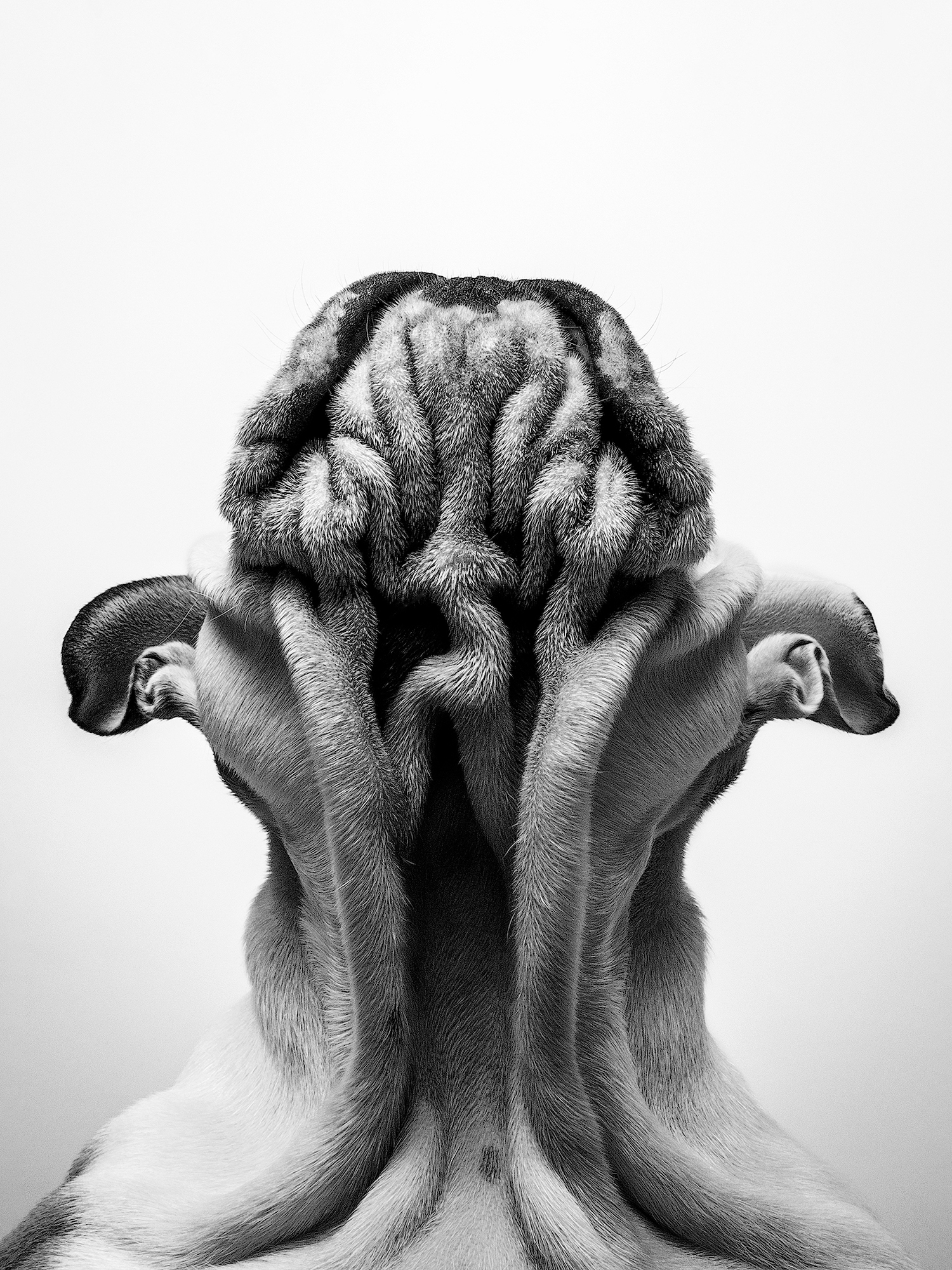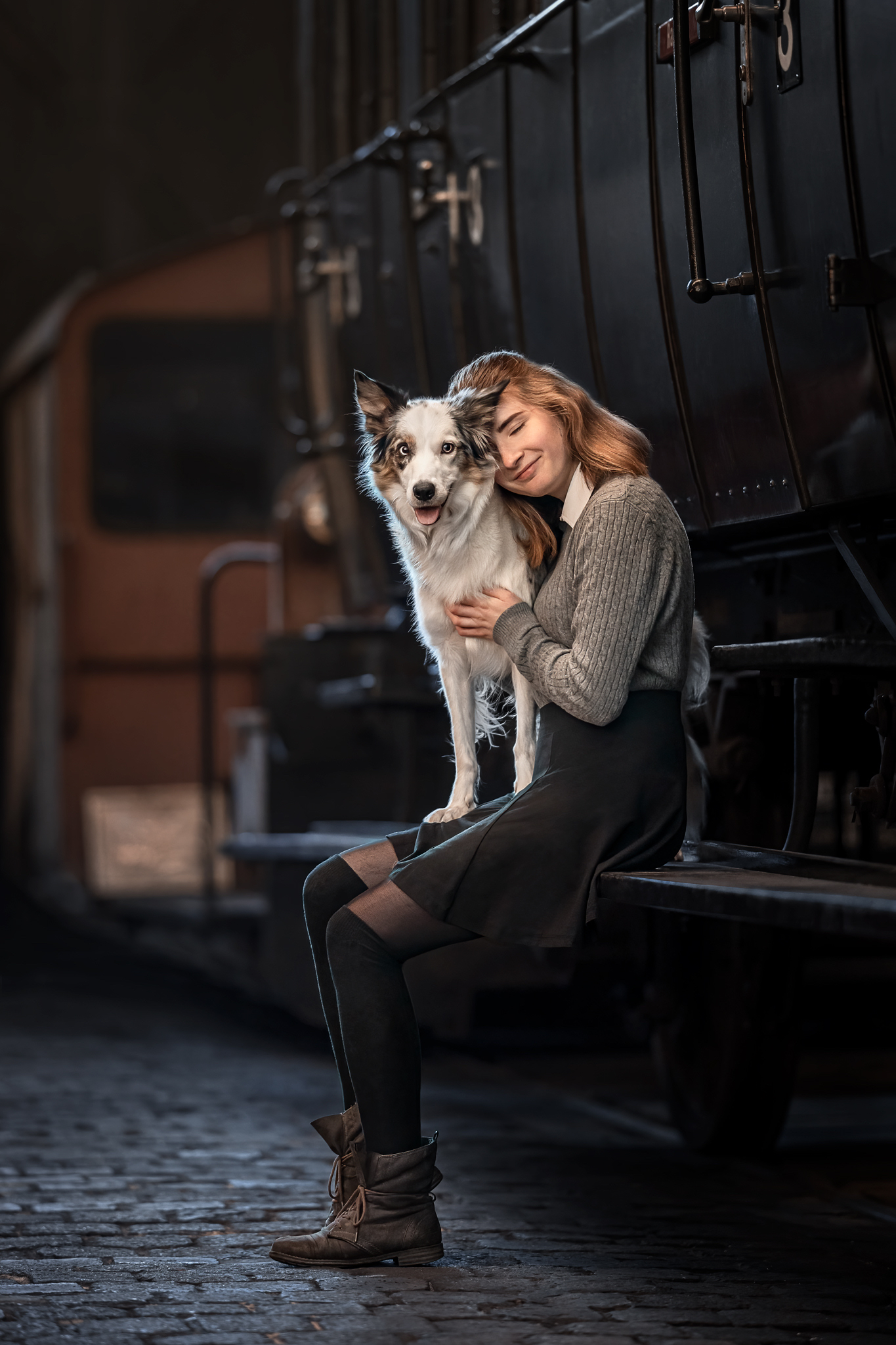 Sabrina Theden from Germany won first place in the Dogs and People category for her lovely portrait of a spotted collie with charming dichromatic eyes and an adoring owner together in a railway museum. The photograph is aptly titled "Unconditional Love".
Of course, there are many more photos that we haven't mentioned but have included here for your viewing pleasure. These feature a happy walk on the beach photographed from above, a precious pup that fits in the palm of one hand, and a dog appearing to soar through the air after a Frisbee. There are Dalmatians, Jack Russells and Border Collies, plus dogs named Luna, Molly, Mimi and more!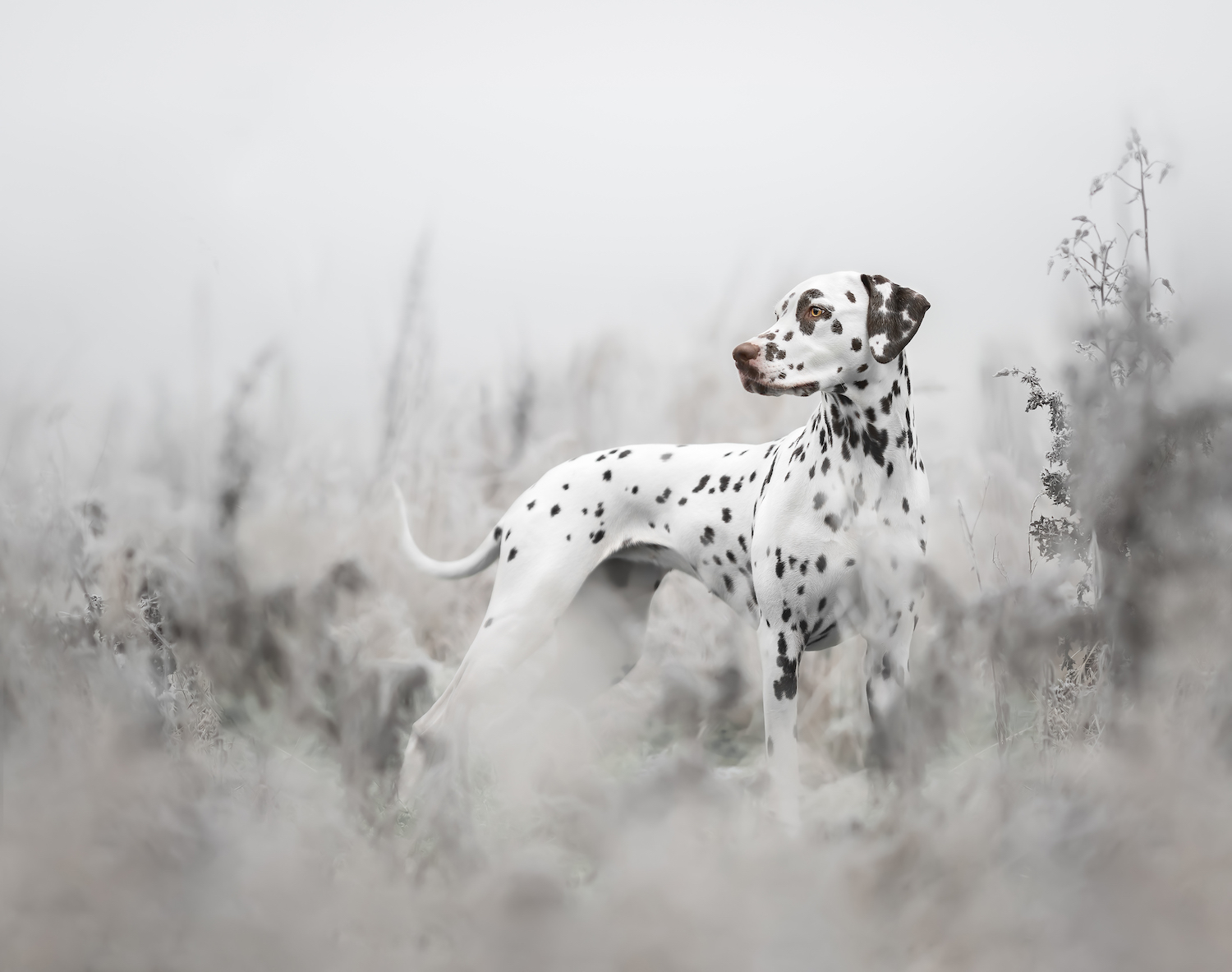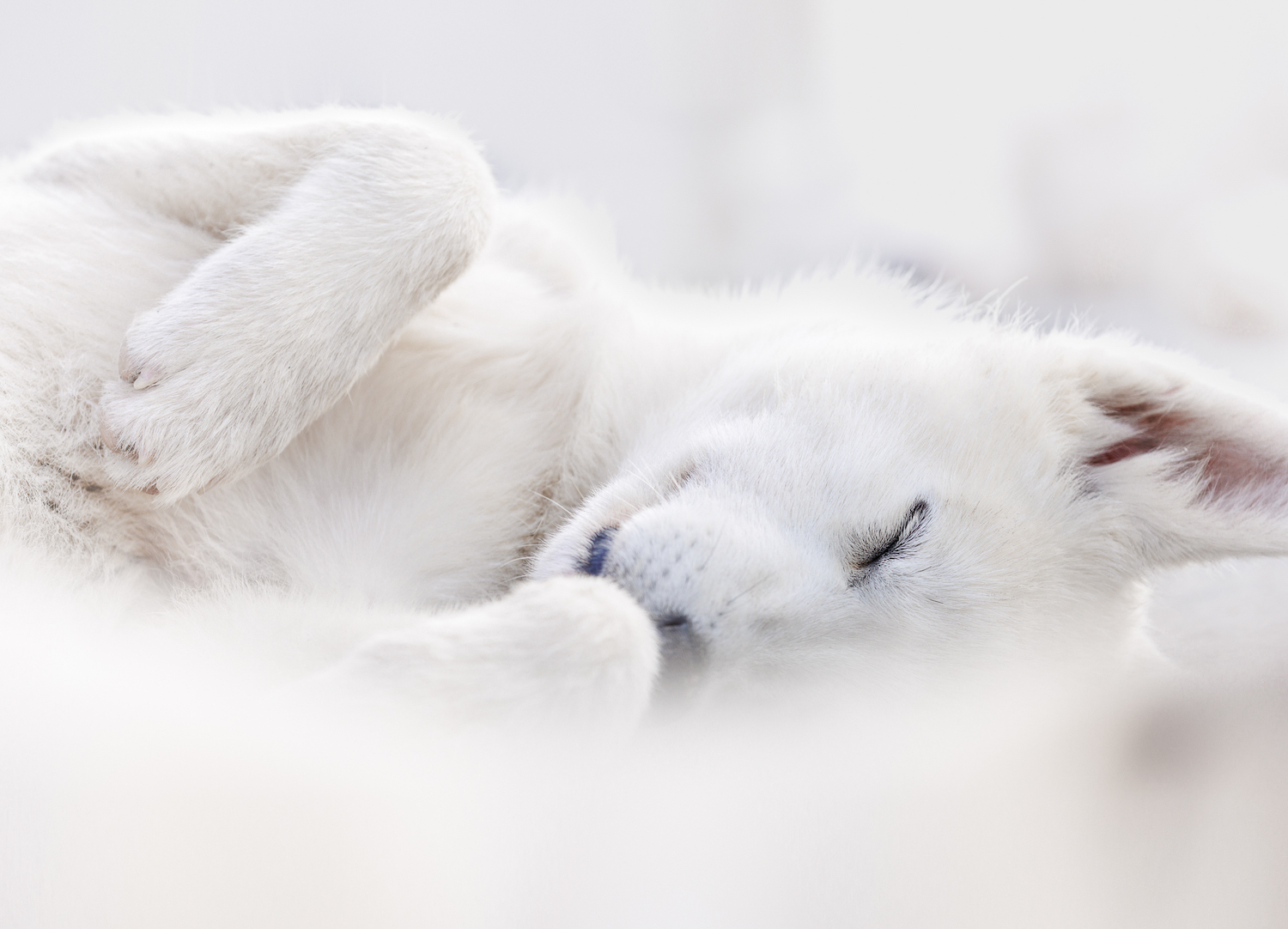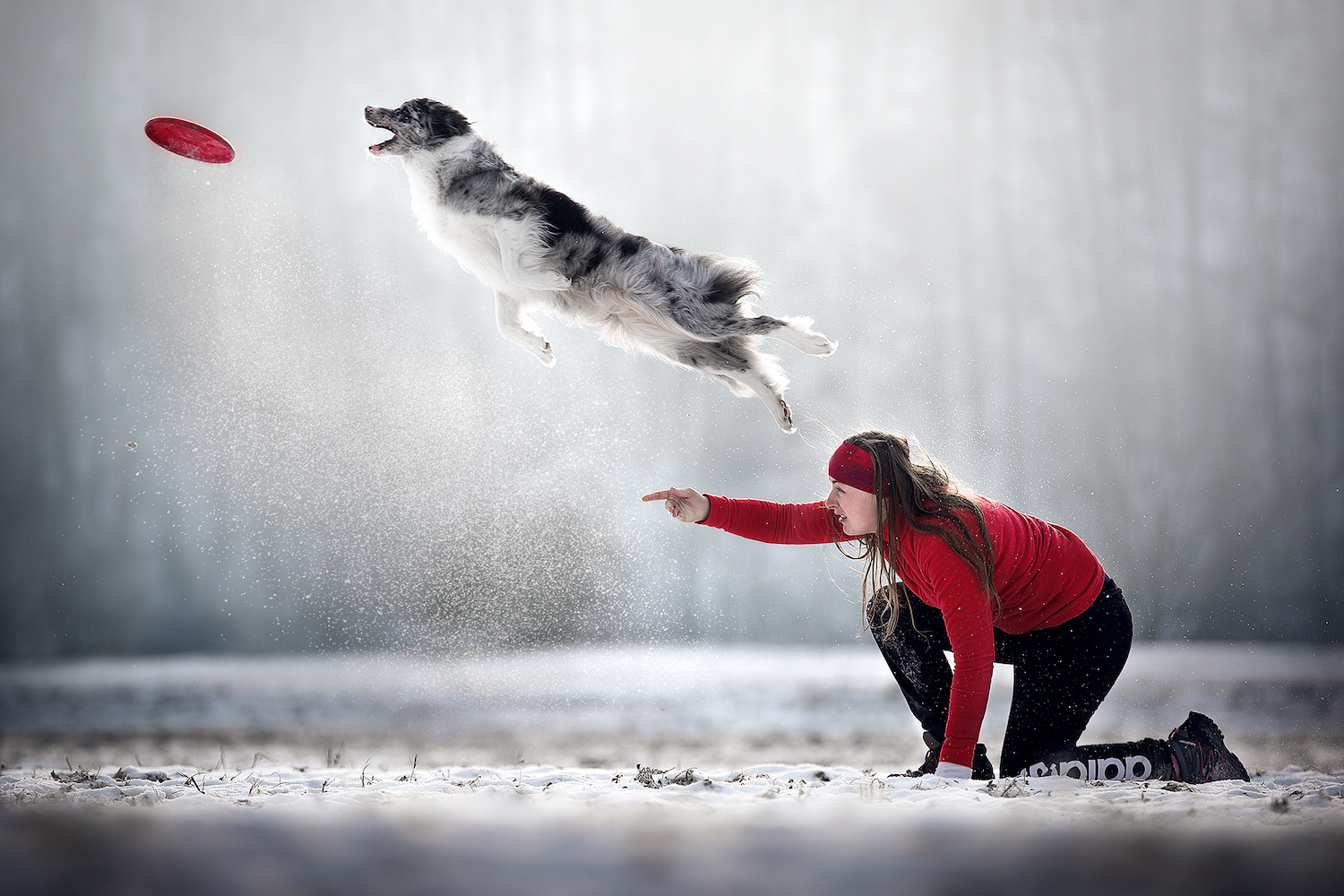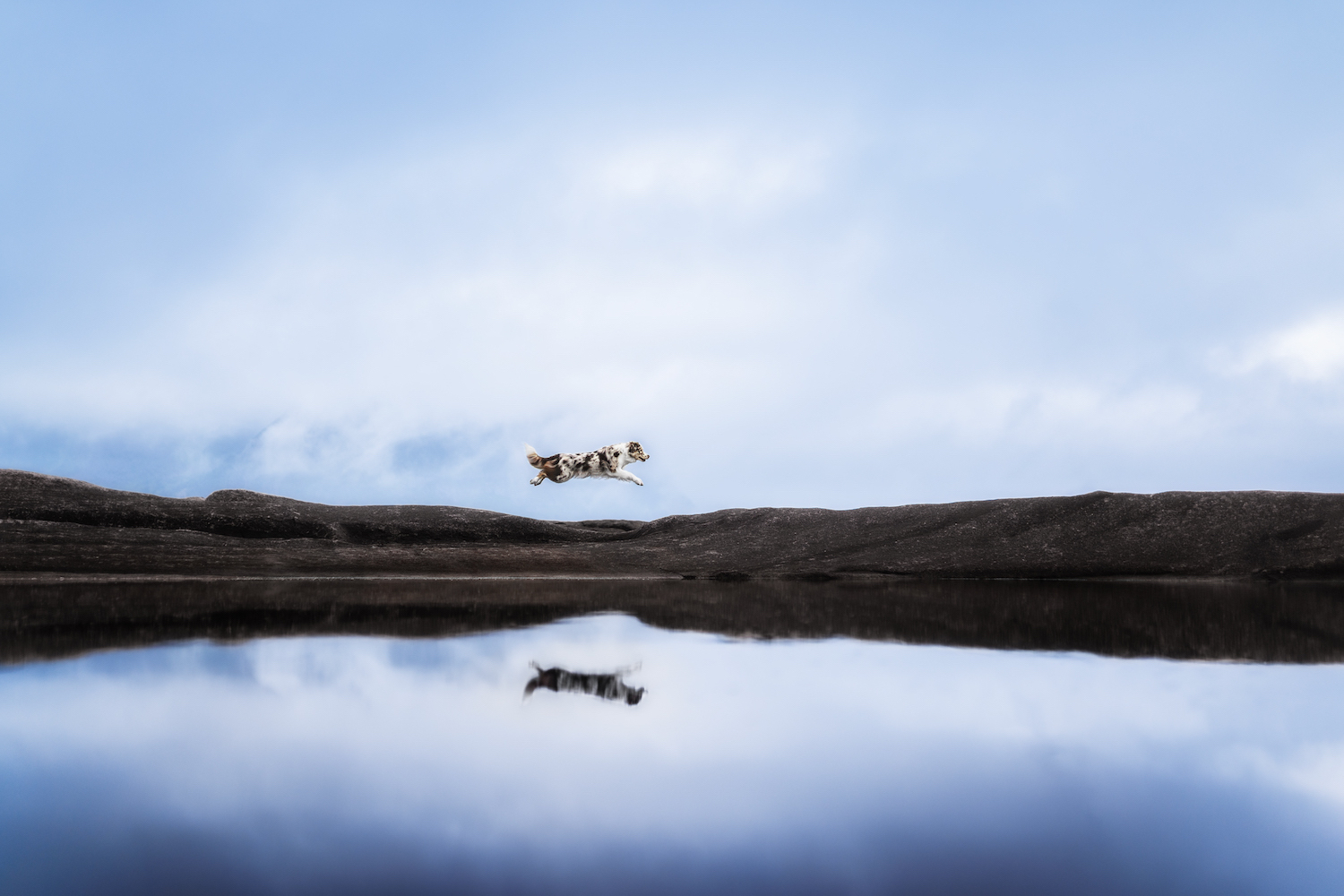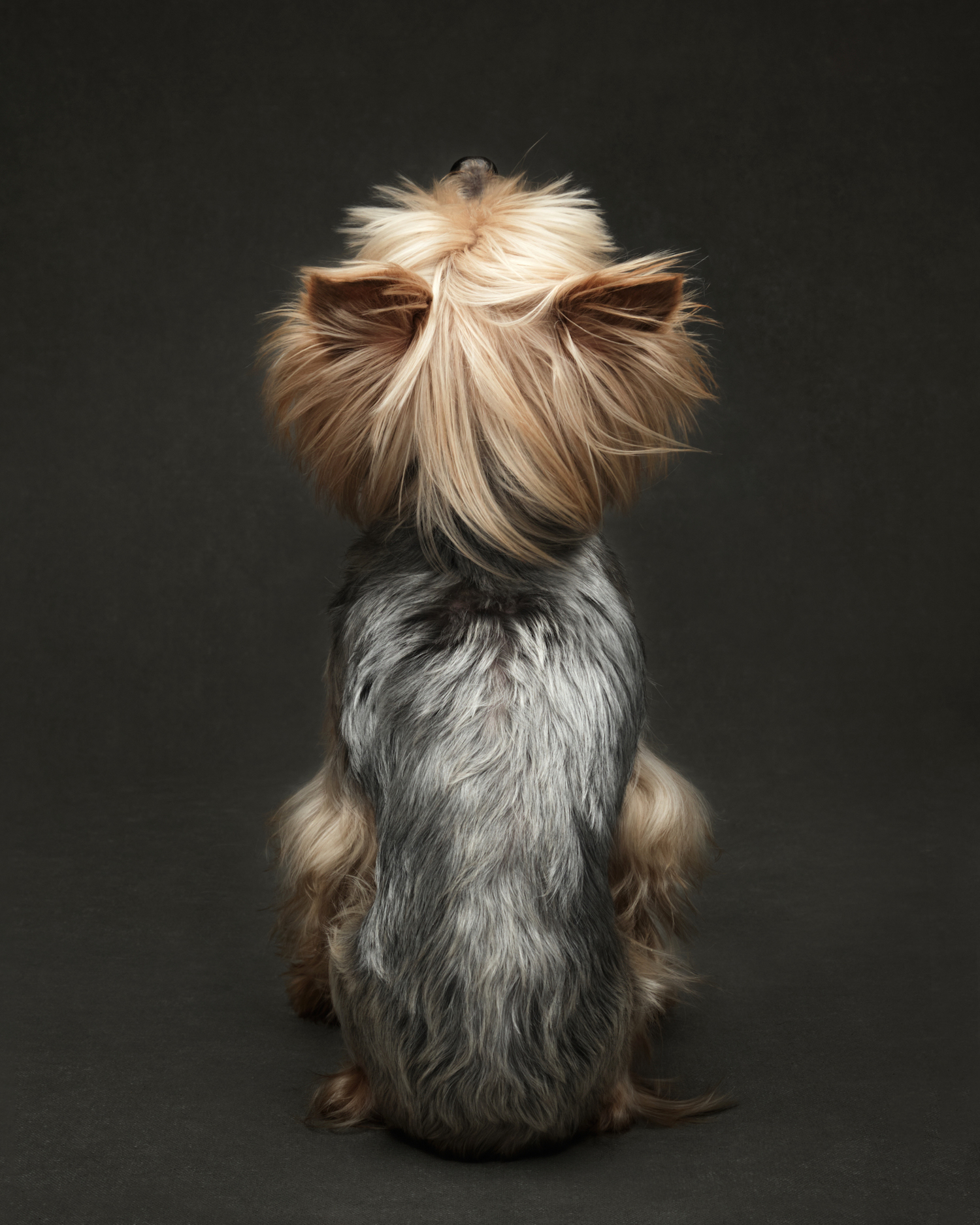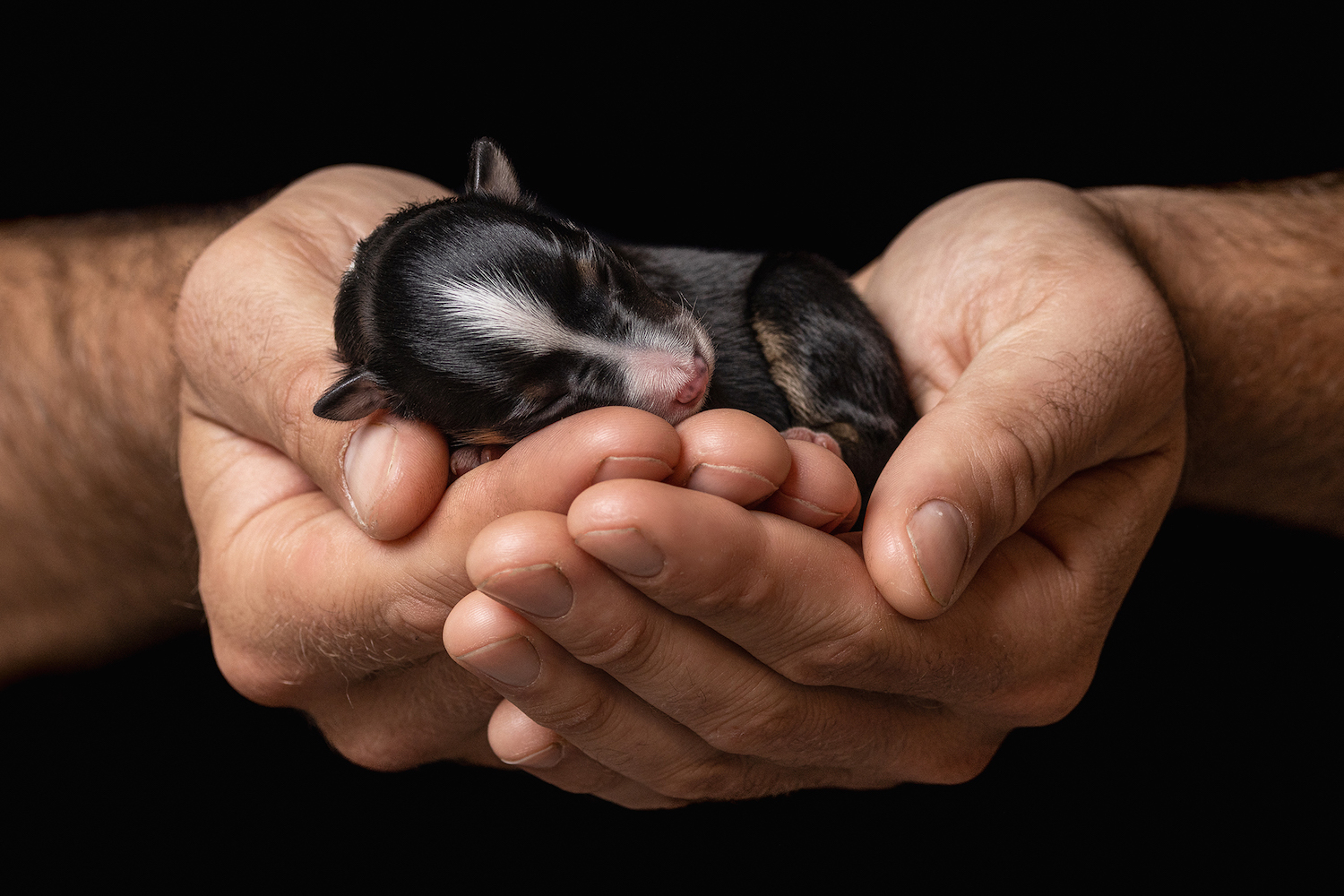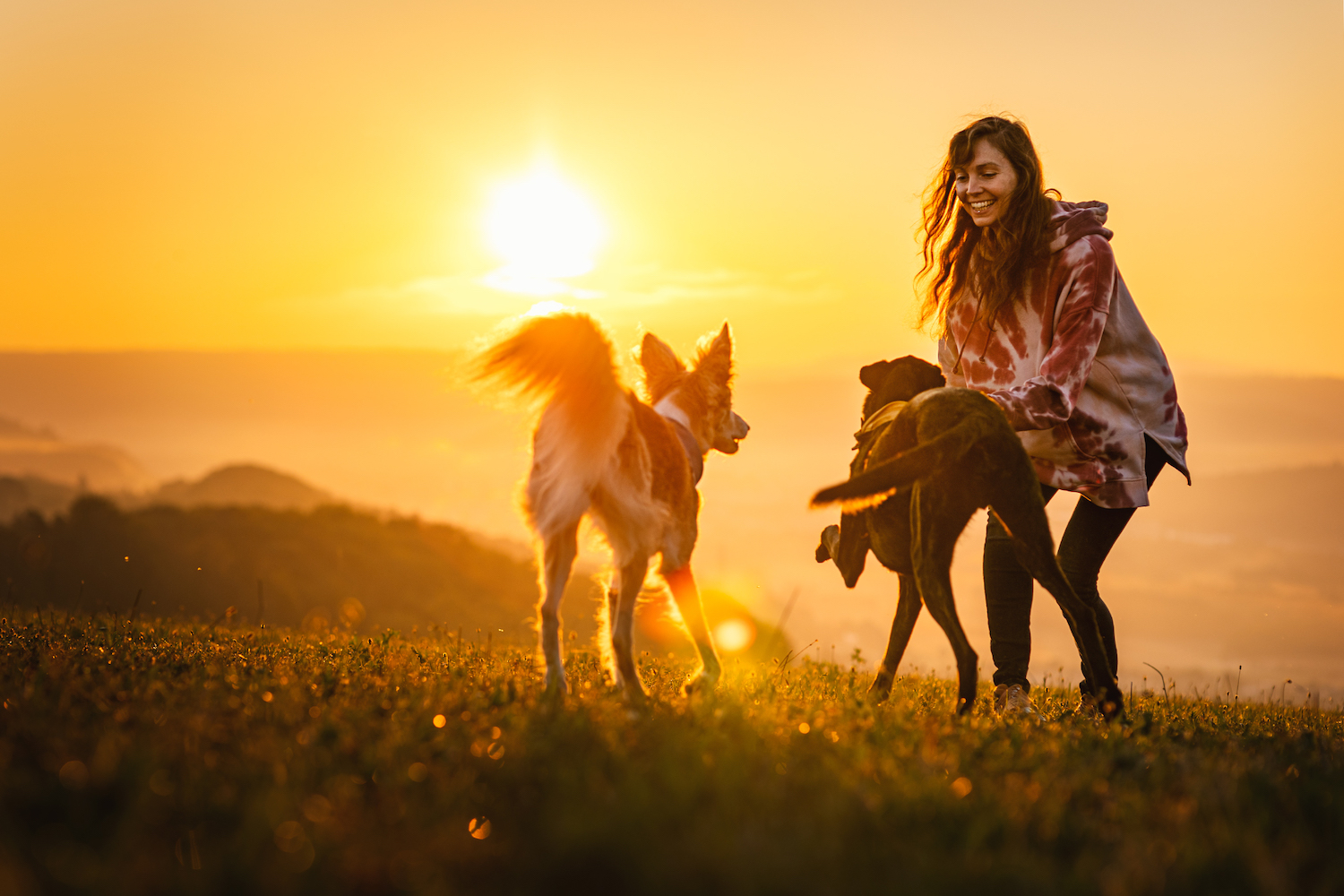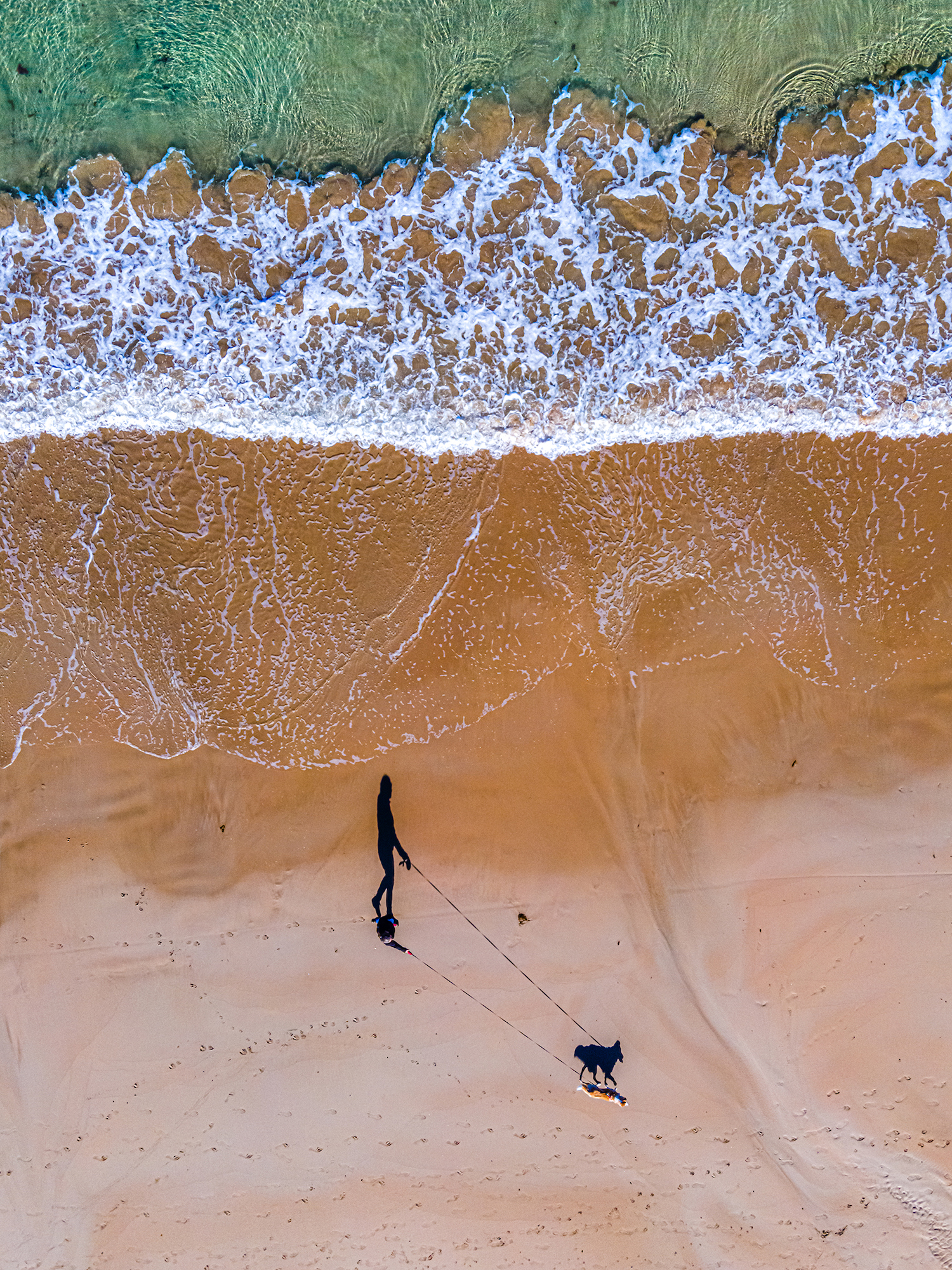 Share your stories with us at emg.inspired@epochtimes.com, and keep getting your daily dose of inspiration by signing up to the Inspired newsletter at TheEpochTimes.com/newsletter