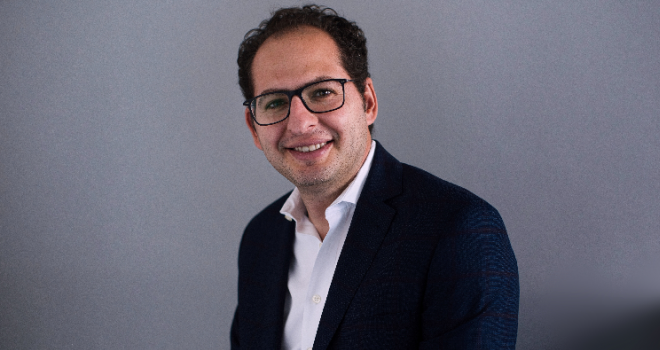 "Many of the developers we lend loans to at Blend are now building homes with smart home functionality."
We are undoubtedly living in a period of unprecedented economic uncertainty and financial volatility, the consequences of which are felt most acutely by many actors in the housing market.
As 2023 begins, people often ask me what are the major trends I see unfolding in the real estate market over the next 9-12 months. So here's my take on three real estate trends to watch this year.
We want green
According to former Prime Minister Boris Johnson, "Green is good, green is good, green works".
That certainly seems to be the current sentiment among potential buyers who are increasingly on the lookout and looking for eco-friendly features when shopping for a home. The sentiment is echoed by owners who are now more keen to review their portfolios to assess whether the investment in upgrades is worth the return, which the data shows appears to be.
This is also reflected in the behavior of developers who are now increasingly focused on including green features in their schematics. Certainly, many of the developers we lend to at Blend are now building homes with sustainable features. According to the Rightmove Green Homes 2022 report, there are now 73% more green features in property listings compared to 2020 and upgrading a home from an F to C rating could add an additional 16% to the value of a property.
As climate change and energy costs become much more important considerations, I predict this trend will not only continue, but intensify this year. So I expect buyers to be much more aware of the features of a home that will need to be changed to make it more energy efficient.
It's taken a while, but there are growing signs that potential buyers are actively looking for efficient, healthy and green-certified buildings to live and work in. Traditional sought after energy saving features such as double glazing are now outdated. by things like solar panels, heating systems, cavity wall and attic insulation. In fact, solar panels climbed the ranks from number 500 in Rightmove's keyword sort in November 2020 to position 98 in June 2022.
We want smart
Over the past decade, smart home technologies have really taken off as devices are introduced into every room of the home to provide greater security, comfort, energy efficiency and convenience. From making homes more sustainable and allowing homeowners to lower their energy bills, to increasing interactivity and connectivity, and helping families better manage their homes and lives.
From water supply systems that can detect leaks, monitor quality, and automate heating and cooling, to sensors that can check room occupancy and match patterns to energy usage throughout the day. It's easy to see why so many households around the world are embracing smart home technologies. Granted, many of the developers we lend to at Blend are now building homes with smart home functionality.
I believe this trend will accelerate this year as users become more aware of the ability of smart technologies to control basic home functions and features, automatically or remotely.
We want small
The buzz around the tiny home movement – a trend that advocates shrinking living spaces – is growing and I expect it to be the biggest revolution in home design over the next decade. Closely tied to homebuyers' growing concern over their home's green credentials and energy bills, and propelled by the cost of living crisis and millennial desire for freedom of movement, I expect may the tiny house movement have its time in 2023 and beyond.
I can definitely see how appealing the idea that having less space and stuff can create room in our lives for more important things is. Tiny Eco Homes UK, Tiny Housing Co., Qube Eco Tiny Home and many others have developed tiny modular portable eco home designs and smart living space apartments, often in an insulated timber frame structure to ensure low power consumption.
As development finance lenders here at Blend, we have certainly witnessed a trend of property developers turning to smaller homes. So, without a doubt, this trend ranks first in my list of three real estate trends to watch in 2023.