The Oscar nominations had a few surprises this year – I gasped multiple times while watching the nominations, clapped multiple times, and booed at least once. I'll come back to that in a minute.
Leading the nominations is Everything everywhere all at once, the inventive multiverse sci-fi that earned Michelle Yeoh the first Leading Actress nomination (at the age of 60), making her the first Asian actress to be in that category. There were also nods for all the other central players, namely Ke Huy Quan, Jamie Lee Curtis and – less widely predicted – Stephanie Hsu, who plays Yeoh's daughter in the film.
They're not only highly deserving nominees, but they've injected much-needed diversity into the acting categories. Besides the brilliant Angela Bassett for Black Panther: Wakanda Forever, Black actors were missing subscribers. And there was nothing for Viola Davis to The Woman King. The hit action epic is up for the BAFTAs and topped the 'Girls On Film' award nominations, but was completely passed over by the Academy. Nothing either for Danielle Deadwyler for Up to, the heartbreaking and deeply moving story of a mother in search of justice. They are two films directed by black women – Gina Prince-Bythewood and Chinonye Chukwu respectively – which makes their absence particularly uncomfortable.
My boos, as you may have guessed by now, were reserved for the director category. Now I loved it triangle of sadness and The Banshees of Inisherin, but was dismayed to see no female directors appear on screen. After the last two years of Jane Campion's triumphs (The power of the dog) and Chloe Zhao (nomadland), an all-male formation felt like a regressive step.

Female directors fare better in the documentary category: All the beauty and bloodshed is directed by Laura Poitras, and fire of love by Sara Dosa. Meanwhile, Mandy Walker has become the third woman to be nominated for a film Oscar, for her work on Elvis.
After recent triumphs of Jane Campion and Chloe Zhao, an all-male roster looks like a regressive step
But that aside, only a Best Picture nomination for Sarah Polley women who talk avoided terrible optics for the Oscars. I still mourn the absence of some of my favorite female films, including Sally El Hosaini. swimmers – a moving and inspiring film that could have been this year's CODA. And when I first watched Maria Schrader She says, it was like a certainty – a moving tale of journalistic bravery and integrity in the (usually Oscar-friendly) vein of The post office or Projector. He also tackles a very Hollywood scandal: Harvey Weinstein. Was it too close to your home? Did its disappointing box office play against it? Then again, that hasn't always been an obstacle in the race for the Oscars.

The name could even be a clue: having voted for women who talkwas there no more room for other titles referring to the female gender?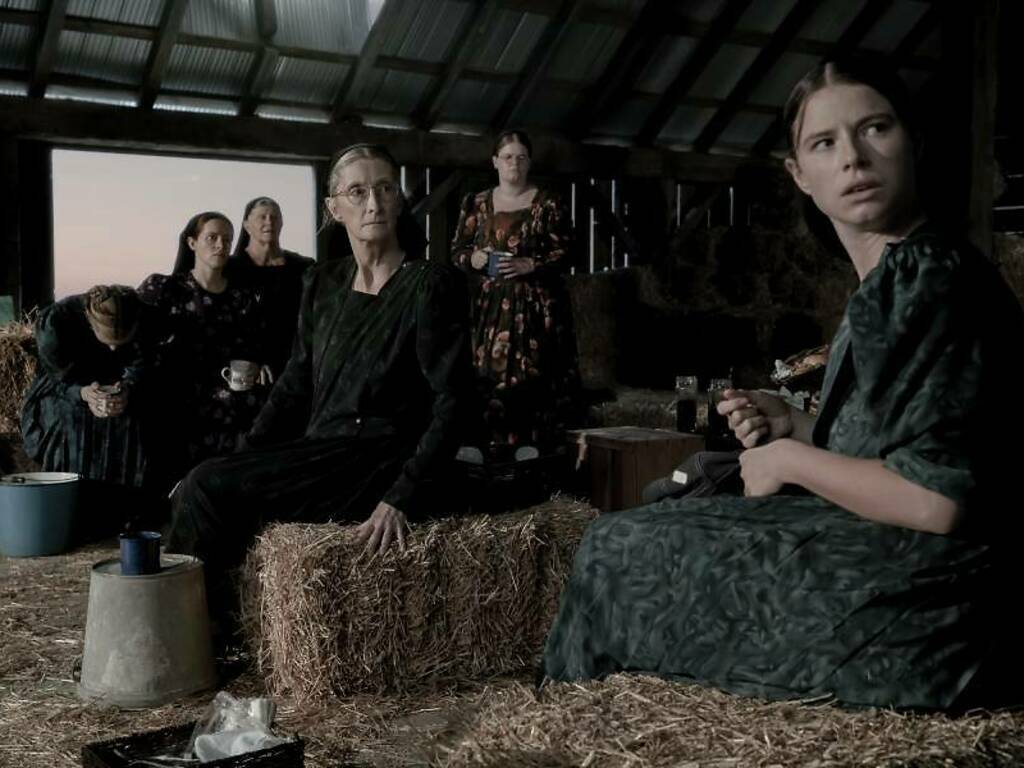 A byproduct of the triumphant return of great male directors such as Steven Spielberg and James Cameron has been to exclude women from the race. Many have held back on their films during the pandemic, unwittingly making room for wonderful women making thoughtful films. It's sad to think that their return could come at the expense of low-budget filmmakers, who so often include women.
And like most nominations, the Best Director category is voted on by the directing chapter itself — a voting bloc still dominated by white men. They say people generally vote for those who look like them, so despite the Academy's efforts for diversity, the Oscars may still have a long way to go.

There is a clear need to tackle unconscious bias among voters and the industry as a whole – and from next year new rules will be put in place with this in mind. Hoping to see quick results.
Anna Smith is a film critic and host of the Girls On Film podcast. The second annual Girls On Film Awards, supported by Time Out, will take place February 23 at the Garden Cinema. Listen and subscribe to the podcast here.