BEMIDJI — The Johnson-Jarvi Snowjourn Award and the first-ever Wanda's Wish Award were presented at the 42nd annual Buena Vista Snowjourn Awards Jan. 14 at the Buena Vista Ski Area.
The Johnson-Jarvi Snowjourn Award is given annually to an individual who has demonstrated long-term commitment and support for cross-country skiing in the Bemidji area.
This year, the award went to David Harrington, who has hosted the annual Black Lake Loppet Ski for Fun event for more than a decade, according to a statement.
He is also a board member of the Minnesota Finlandia organization and a volunteer ski groomer.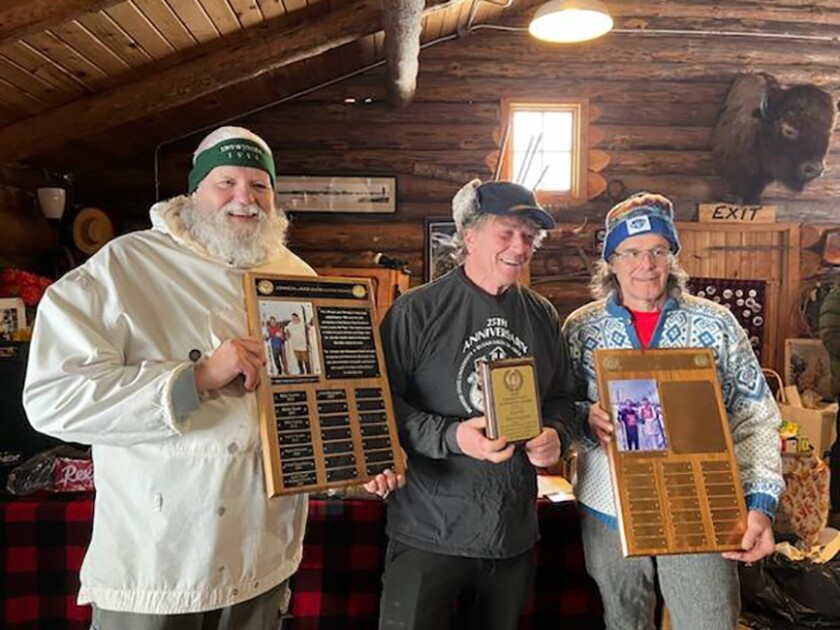 The new Wanda's Wish Award, in honor of the late Wanda Arenz, went to 15-year-old Casey Story, the youngest skier in the event's 12-kilometre race.
Wanda's Wish Award is the book "Trail to Gold", which shares the collective journey of 53 Olympic Nordic skiers from 1972 to 2018.
"Wanda was a dedicated cross-country skier well into her 70s," the statement read. "Her wish is that more women continue to participate and enjoy Nordic skiing until the end of their lives."
window.fbAsyncInit = function() { FB.init({
appId : '880572159243904',
xfbml : true, version : 'v2.9' }); };
(function(d, s, id){ var js, fjs = d.getElementsByTagName(s)[0]; if (d.getElementById(id)) {return;} js = d.createElement(s); js.id = id; js.src = "https://connect.facebook.net/en_US/sdk.js"; fjs.parentNode.insertBefore(js, fjs); }(document, 'script', 'facebook-jssdk'));

Source link