Motorsport UK is pleased to announce Dominic Gibbons as MPB Young Photographer of the Year and Luke Barry as Young Journalist of the Year for 2022.
Established in 2002, the awards celebrate and showcase many of the industry's top young media professionals in journalism, photography, marketing and communications.
An independent jury, made up of former winners and leading professionals, selected dirt fish writer Luke and freelance photographer Dominic as this year's winners for their outstanding work in motorsport media.
Luke and Dominic will be honored at the annual Motorsport UK Champions Night, to be held at the Royal Automobile Club, Pall Mall in January. They will also each receive a check for £1,000 to help them further their careers in the sport. Dominic will also receive a £1,500 MPB voucher, enabling him to purchase camera gear from the UK's largest range of second-hand kits.
MPB Young Photographer of the Year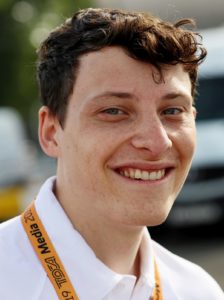 MPB, a unique platform that has transformed the way people buy, sell and trade photo and video kits, has teamed up with Motorsport UK to support the award and the future of young motorsport photographers.
Dominic, 24, from Burton-on-Trent, has just completed another season photographing a wide range of domestic motorsports, including for leading agency, Jakob Ebrey Photography.
The judges were impressed with the originality and creativity of the shots submitted by Dominic, with particular note on his use of lighting, textures and angles.
His submission featured a wide range of imagery, including studio shots and candid photographs from the paddock to complement his on-track imagery.
On winning the MPB Young Photographer of the Year award, Dominic said: "I am delighted and very honored to win the Motorsport UK MPB Young Photographer of the Year award. It's been an ambition since my time at the University of Staffordshire, and I'm looking forward to what 2023 has to offer. »
Autosport's Megan White and freelance photographer Dominic Vincent were selected by the judges as highly recommended entries in each category. Motorsport UK and MPB would like to thank everyone who took part.
Sophie Collins, Marketing Director of MPB, said: "At MPB, we are committed to opening up the world of visual storytelling by providing access to kit and opportunity. MPB is delighted to be a partner and in particular to support the career development of young photographers like Dominic.
Young Journalist of the Year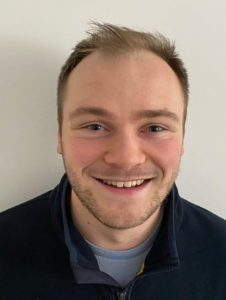 Luke, 25, from Edinburgh, has worked full-time in the industry for three years, recently celebrating his first anniversary as deputy editor of the leading rallying media dirt fish.
The judges felt that Luke's writing demonstrated exceptional originality, with a distinctive and entertaining style, and that his submitted work exhibited excellent range and technique which, at its core, is punchy, succinct and colorful, without compromising on content.
When he was announced as the winner, Luke said: "I'm much more used to writing about winners than becoming one myself, so I'm not sure what to say! It is truly a huge honor to be recognized for my work this year, and I would like to thank all the judges for their evaluation, and Motorsport UK for this opportunity.
"Working for DirtFish and in this sport has never felt like a job to me, it's something really special, and I'm very proud to talk to everyone involved and tell their stories."
Hugh Chambers, Chairman and CEO of Motorsport UK, said: "The quality of entries for the MPB Young Photographer of the Year and Young Journalist of the Year awards is increasing year on year as more and more young media professionals pursue a career in sport. This year was no different with each entrant presenting a superb CV and portfolio that made the Independent Jury selection process no easy task.
"Luke and Dominic have done exceptional work in their respective fields, and I commend them for all they have achieved so far in their careers."
About MPB
MPB transforms the way people buy, sell and trade photo and video equipment. The world's largest online platform for used photography and videography equipment, MPB is a destination for everyone, whether you've just discovered your passion for visual storytelling or are already a pro.
Founded by Matt Barker in 2011, MPB has always been committed to making kit more accessible and affordable, helping to visualize a more sustainable future. We return more than 400,000 used kits to circulation each year, extending the life and creative potential of photo and video equipment for creators around the world.
Based in the creative communities of Brooklyn, Brighton and Berlin, the MPB team includes trained camera experts and seasoned photographers and videographers who put their passion to work every day to deliver exceptional service. Every part of the kit is carefully inspected by our product specialists and comes with a six month warranty to give our customers peace of mind that buying second hand doesn't mean sacrificing reliability.