A long-time friend and contributor to Attitude magazine, photographer Francisco Gomez de Villaboa has been named one of the winners of the Portrait of Brittany.
The fifth volume sees 99 recognized portraits that paint a picture of contemporary life in Brittany.
The portraits illustrate the diversity of life in the UK. The Portrait of Britain website reads: "The award invites us to reflect on the multiplicity of voices and stories across the country, forming a valuable historical record of British life".
Flight. 5 marks the second year in a row that Francisco has been recognized as a laureate and the third year that his work has been featured in the accompanying book. He was last featured for his "Venus" portrayal featuring Morgana Ariel.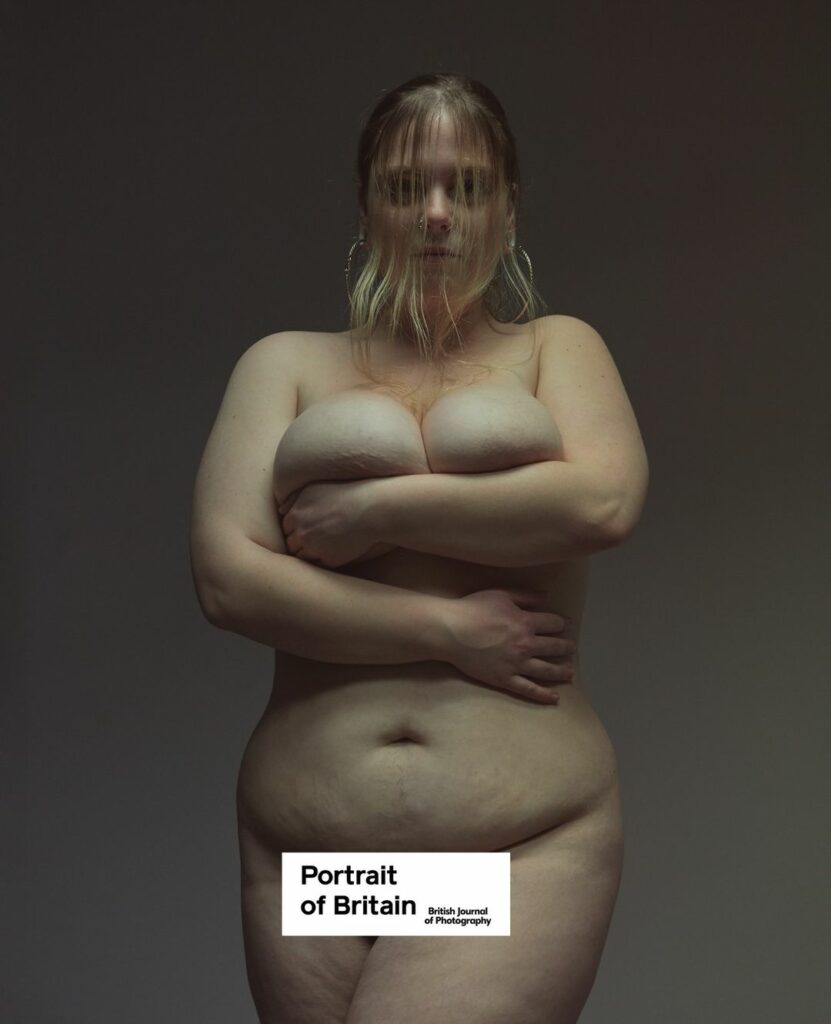 "Above the Moon"
Reacting to his latest win, Francisco told Attitude: "I'm literally over the moon."
"Years ago, when I was a young queer photographer from Spain, fresh from London, I looked at the posters of the winners of this contest in the tube stations and I dreamed of being in these advertisements!
"I only send portraits and stories about people in the LGBTQ+ community. Wanting to show community, representation and visibility is what drives me as a photographer and artist.
This time, Francisco's portrait features Marc Valentine-Morton. A description of the photo reads: "Marc found a lump which turned out to be thyroid cancer. The operation removed his larynx, leaving him without a voice box.
"He [Marc] said: 'I had been a singer, a teacher, a coach; my voice was literally my life. Thanks to the expertise acquired while singing, he relearned to speak using a valve.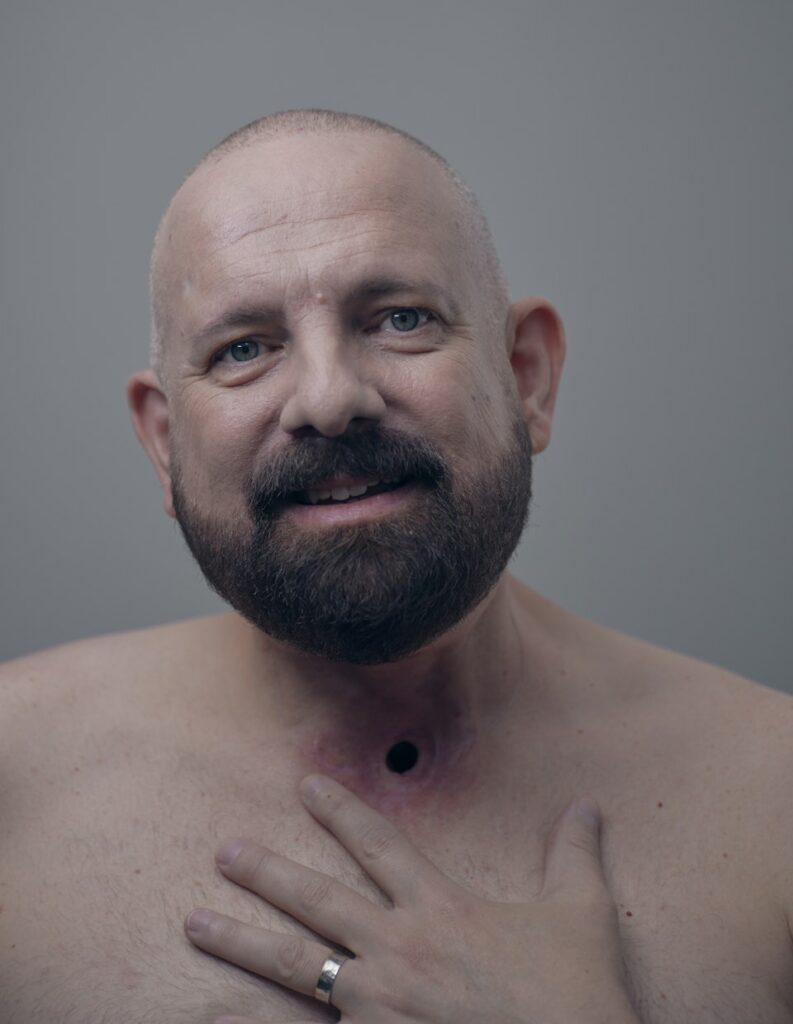 Attitude has already featured Marc in the August 2021 issue.
Francisco recalls the photo shoot: "When Marc told us his story, the whole room was moved and we all fell in love with him and his attitude towards life. It was a truly beautiful and vulnerable moment that I will always remember.
Over the years, Francisco has worked with Attitude on numerous shoots, often for the magazine's Real Bodies section. His work is always breathtaking and serves to highlight the often very personal stories of the participants.
"We hope people will be inspired"
Other images in this year's Portrait of Britain include portraits of members of the public as well as famous faces like Grayson Perry and David Attenborough.
A panel of judges have selected the images which will now be brought together in the UK's largest annual photography exhibition – in a month-long digital exhibition in partnership with JCDecaux.
This will be visible on JCDecaux's digital screens scattered across high streets and travel locations across the UK, as shown below.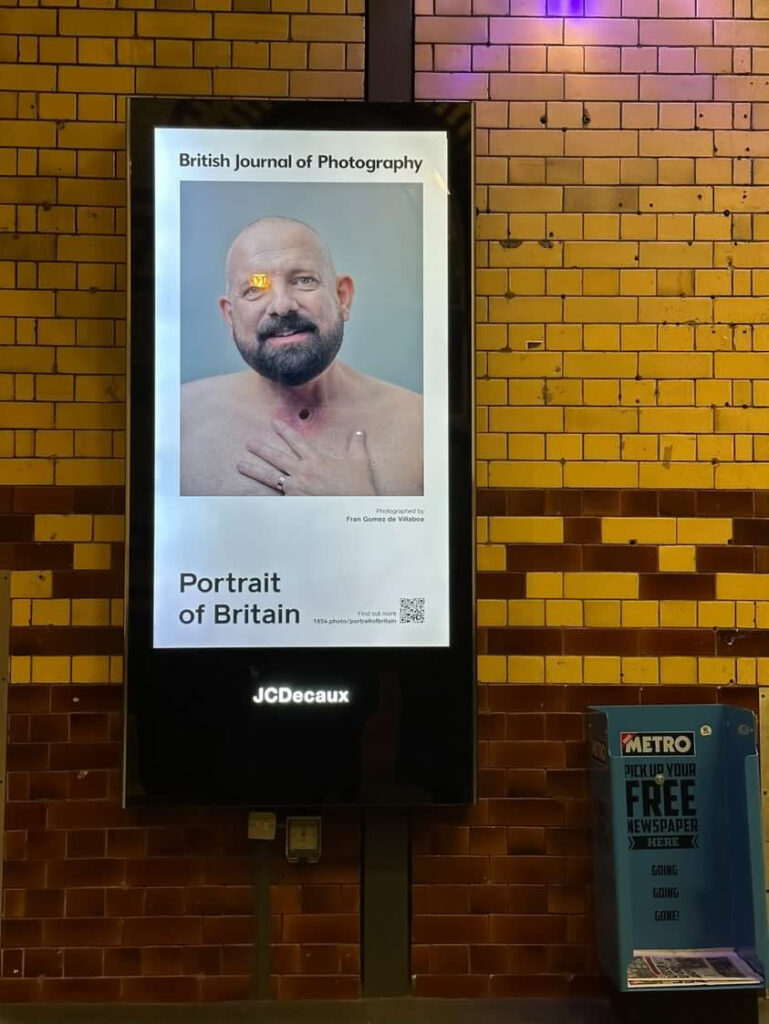 A hardcover book containing 200 pre-selected images will also be published by Hoxton Mini Press.
Mark Bucknell of JCDecaux UK says, "We are thrilled to bring this powerful exhibition to a national audience. We hope people will be inspired and even see themselves in all of the people featured in this initiative.e."