Tom Hanks could win more acting awards, but not necessarily the ones he wants.
The two-time Oscar winner is now up for two Razzie Awards, which are given out each year to the year's worst movies and acting performances.
The Forrest Gump star made the cut in two Razzie categories: Worst Actor for his performance as Geppetto in Disney's Pinocchio and Worst Supporting Actor for his role as Colonel Tom Parker in the otherwise acclaimed biopic by critics, Elvis.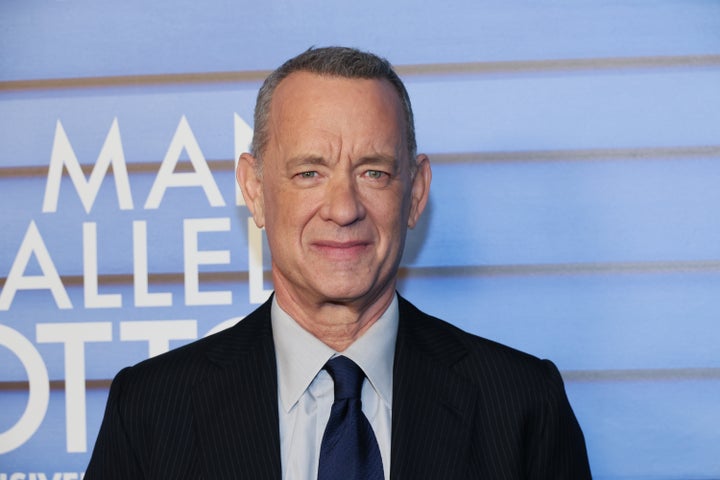 But Tom isn't the only famous face for the dubious honors.
He will compete in the Worst Actor category against Machine Gun Kelly in Good Mourning, Pete Davidson for his voice-over role in Marmaduke, Jared Leto in Morbius and Sylvester Stallone in Samaritan.
In the Worst Supporting Actor category, he will face Pete Davidson again for his cameo role in Good Mourning, with co-star Mod Sun, and Xavier Samuel and Evan Williams in Blonde.
Worst picture
"Blond"
"Pinocchio"
"Hello"
"The King's Daughter"
"Morbus"
Worst actress
Ryan Kiera Armstrong, "Firestarter"
Bryce Dallas Howard, "Jurassic World Dominion"
Diane Keaton, "Mack and Rita"
Kaya Scodelario, "The King's Daughter"
Alicia Silverstone, "The Shark"
Worst Supporting Actress
Adria Arjona, "Morbius"
Lorraine Bracco (single voice), "Pinocchio"
Penelope Cruz, "The 355"
Fan of Bingbing, "The 355" and "The King's Daughter"
Mira Sorvino, "Lamborghini: the man behind the legend"
Worst remake/scam/sequel
"Blond"
The two sequels to "365 Days": "365 Days: Today" and "The Next 365 Days"
"Pinocchio"
"Fire starter"
"Jurassic World Dominion"
The 43rd Razzie Awards will be announced on March 11, a day before the Oscars recognize the best films and performances of the year.